Downloading your favorite videos and music from Youtube can be quite a hassle when done in bulk. This is where DVD Video Soft comes to the rescue. The company has even provided a convenient tutorial on How to download YouTube playlist.
Why A Playlist Downloader Saves Time
We all known that browser plugins, apps, and scripts are widely available to download YouTube videos. The real problem lies with large playlists, in which you will need to manually copy and paste each URL into the script to start the download process. For playlists containing hundreds of videos, this is several hours of time that you will waste!
Simply navigate to your playlist that you want to play. Once you are on the page, copy the URL and past it into the download box in the YouTube playlist download utility. The process is straightforward, automatic, and it will be completed in a timely manner depending on the speed of your internet connection. Your downloaded files may then be used for editing, audio or video ripping, or simply replaying your favorite titles. It can also be useful for those with slow connections so that videos may be downloaded overnight to be watched the next day.
Organize Your Own Playlist
Instead of downloading pre-made playlists that have been created by other users or generated by YouTube, you may create your own playlist in order to download the videos that matter to you. With each video that you want to add to your new playlist, you may click "Add to" and select the playlist that you have in progress. Once you have accumulated the desired amount of videos, you may plug it into the video tool to download all of them to your computer.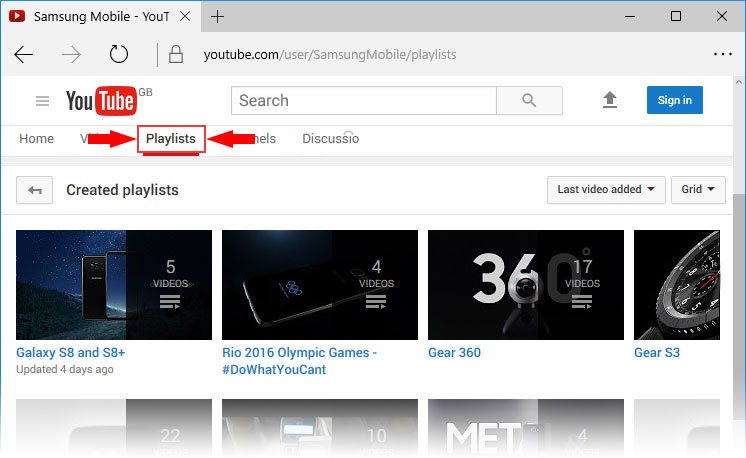 Get Your Favorite Music
Not only will you be able to grab movies, but you may also use this tool to convert your YouTube playlist to mp3. Utilizing DVDVideoSoft's YouTube to MP3 Converter, you will have audio files that retains the same quality found in the video. You may also convert your audio files into different formats to be compatible with a wide variety of devices. You will also be able to fit more songs on your device since mp3 files are smaller than the original video files.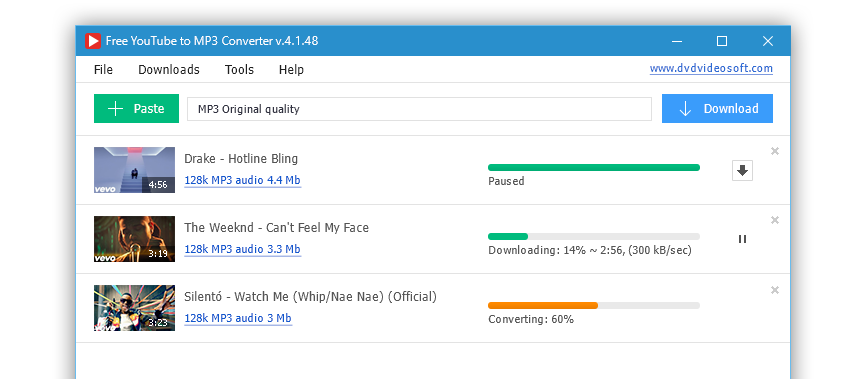 Only Download What You Need
One of the amazing features of DVDVideoSoft's YouTube tool is that you can filter and select only the type of videos that you want to save. You may search for videos by title, upload date, size, and many other parameters. Scroll through the files and click the check-boxes for only the files that you wish to save.
You may even skip the download of files that already exist on your computer to prevent overlapping. Simply select 'Skip downloading if the file already exists' under the Options > Output tab. This will assure that you can maximize your disk space by filtering out redundant content.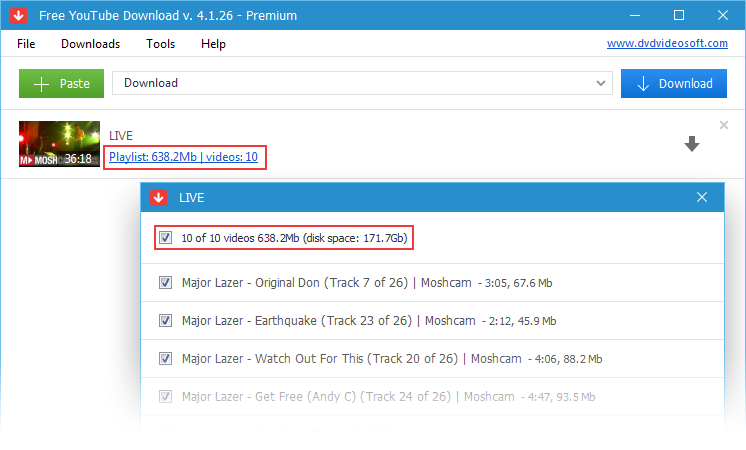 Download NOW — Available for Windows and MAC
Other Great Products from DVD Video Soft